Benvenuto!
Welcome to the Italian Star Deli, proudly providing Regina and area with quality specialty products since 1966.
When you visit the Italian Star Deli, you are truly parte della famiglia! So drop by any time and we'll help you find whatever your heart (and palate) may desire. Whether you're looking for olive oil, specialty meats and cheeses, pasta, sea salt, vinegar, canned tomatoes or one of our famous mouth-watering paninis, you're sure to find it and so much more at the Italian Star Deli.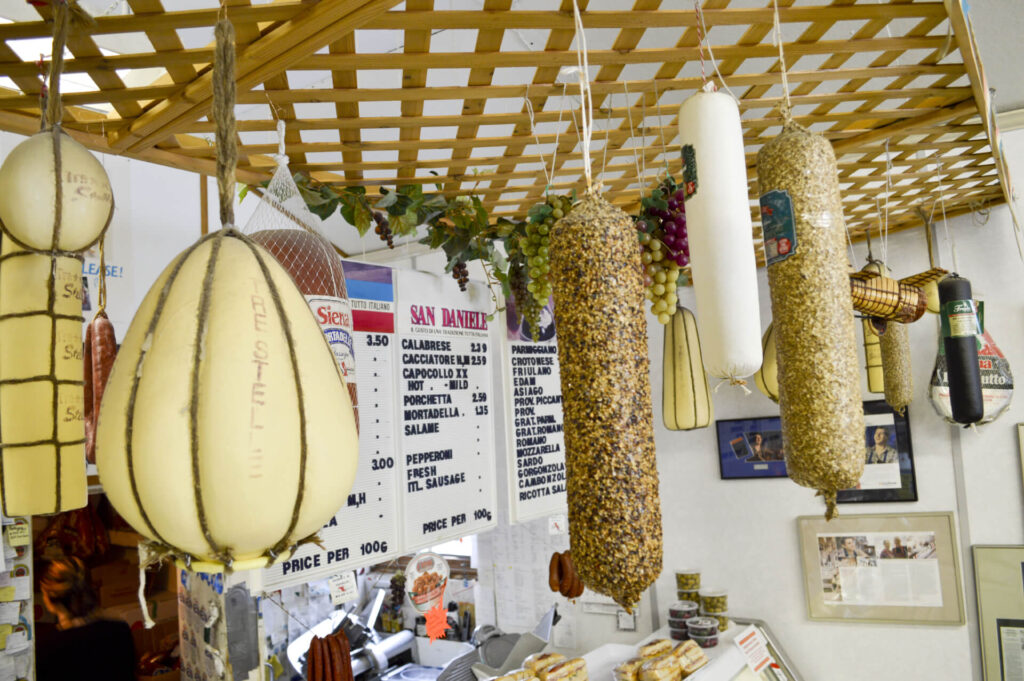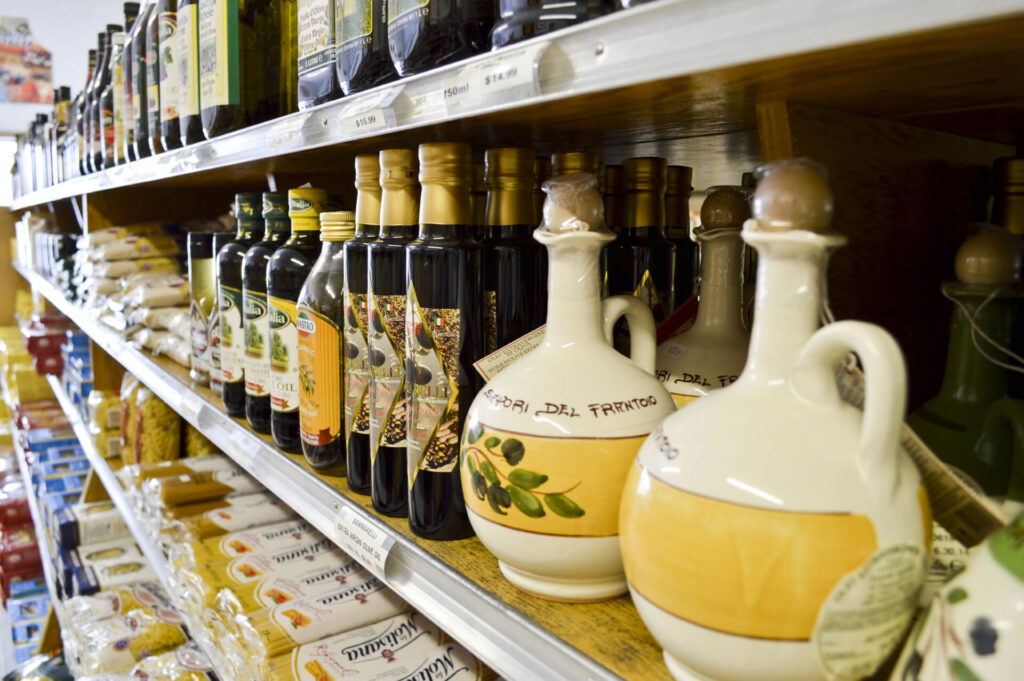 We Carry Those Hard-to-Find Specialty Products
We aim to provide customers with high-end specialty products that cannot be found in big box stores. From 50-year-old balsamic vinegar to a wide-variety of sea salts, we've got a little something for every taste.
Customer favourites include the prosciutto, buffalo mozzarella, provolone and local artesian breads. Our inventory is always changing and we pride ourselves in offering only the freshest and best-tasting products available.
Stop in today and discover something deliciously unique.
Our Legendary Sandwiches
For more than 25 years, Italian Star Deli has been offering a trio of delicious homemade sandwiches available in mild, medium and spicy! Made with Mama Gina's own special marinade spread, the Italian Star sandwich has drawn inquisitive palates from across the globe. Each sandwich is lovingly prepared with:
a generous 100 grams (or more) of assorted deli meats (mortadella, Genoa, capocolla, smoked salami as well as a custom cut made specially for Italian Star by Butcher Boy Meats)
a mouth-watering 50 grams of sliced provolone cheese
a squirt of homemade Italian oil and vinegar dressing
basil pesto and yellow ballpark mustard
fresh, locally made artesian bread (focaccia or a pumpernickel and rye marble)
Medium and spicy sandwiches also include a tasty grated feta, sliced banana peppers and Mama Gina's La Bomba super spicy spread.
Try one and you'll be hooked for life.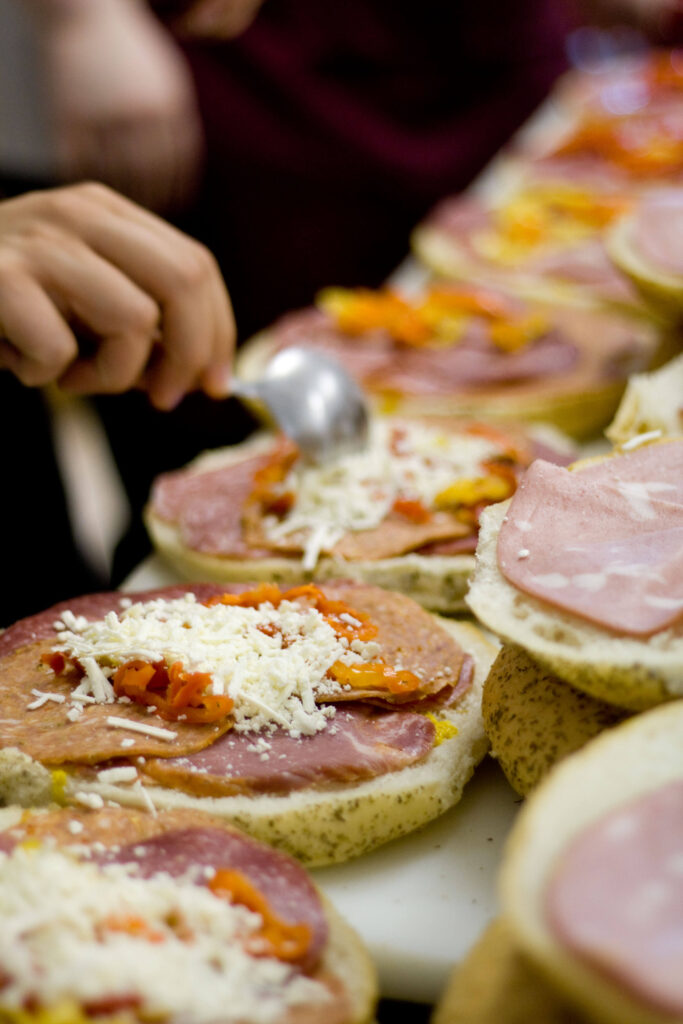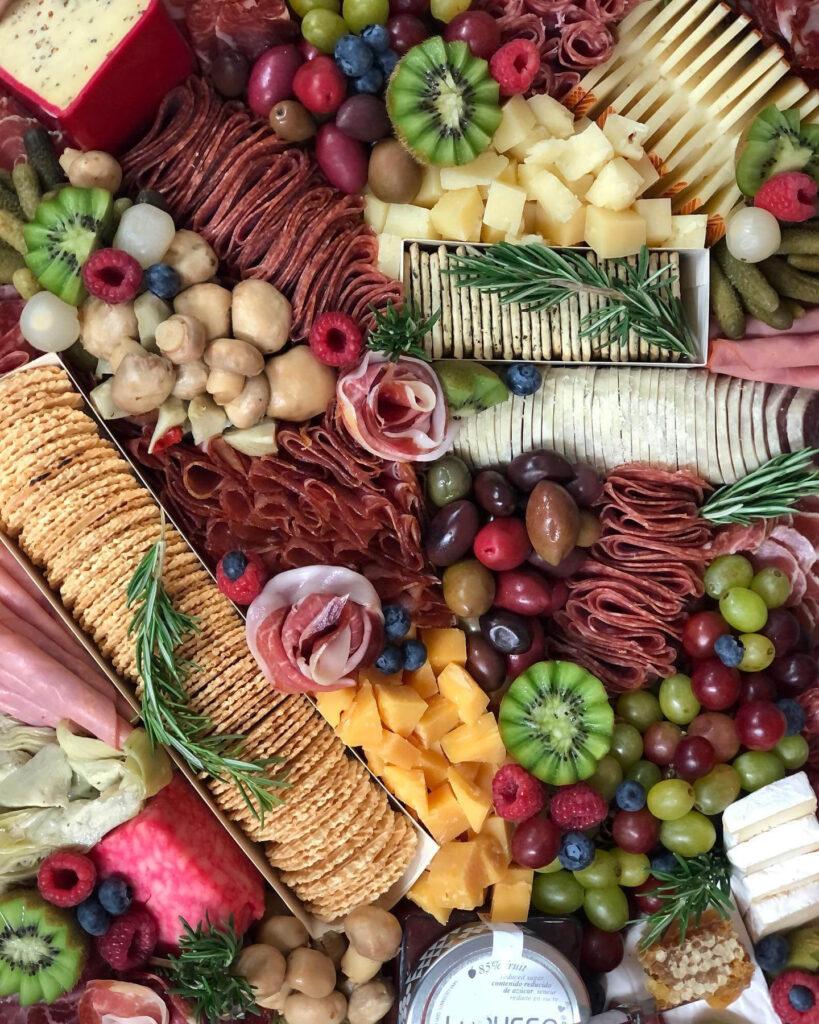 Catering for Any Occasion
Italian Star Deli offers catering for any group size. We will work with you to customize an order that suits your occasion and meets your needs.
Give us a call at (306) 757-6733 or stop by and one of our staff can help you place your order.